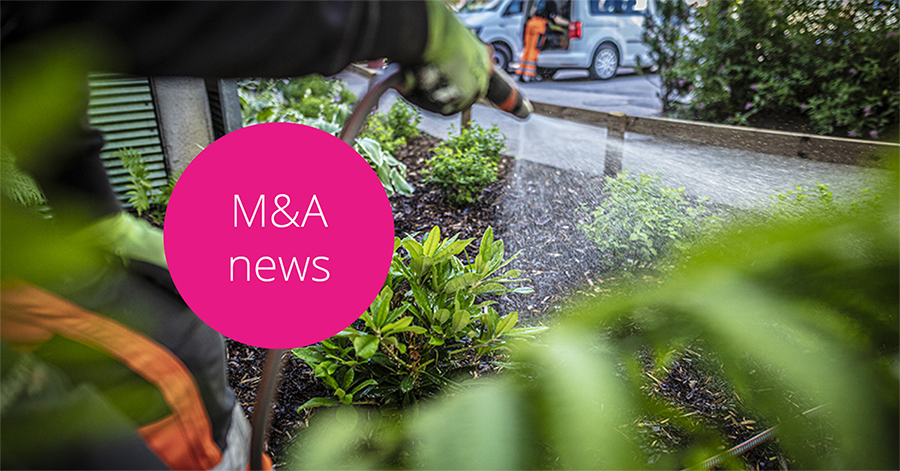 PHM's growth continues in Sweden: Höga Kusten Skog & Fastighet acquires Norrland Park & Mark
31.8.2023 klo 16:00
|
News
Höga Kusten Skog & Fastighet AB, a PHM partner company based in Örnsköldsvik, Sweden, has acquired Norrland Park & Mark AB.
The transaction strengthens Höga Kusten's position as a local company providing landscaping and outdoor maintenance services in the northern part of Sweden. Höga Kusten Skog & Fastighet operates in Norrland, as well as in the Stockholm and Uppsala area.
"We, Höga Kusten and PHM share the same philosophy, believing in local entrepreneurship and empowerment. Combined with having worked with Höga Kusten for some time, we're excited to join the team and now being able to take the next step as a company and PHM partner." – Mikael Vikholm, the founder and CEO of Norrland Park & Mark AB.
Norrland Park & Mark is a landscape maintenance company based in Härnösand in the western Norrland, Sweden. The company has a turnover of approximately two million euros and approximately 35 people.
PHM Group consists of over 100 local property service companies with the same values: entrepreneurial spirit and fair and responsible behavior.
"We are happy to have Mikael, Ewa and their team at Norrland Park & Mark onboard. It will strengthen our capabilities within landscaping and outdoor maintenance, which our customers increasingly ask for in the growing Norrland region." – André Kristofferson, Höga Kusten Skog & Fastighet.