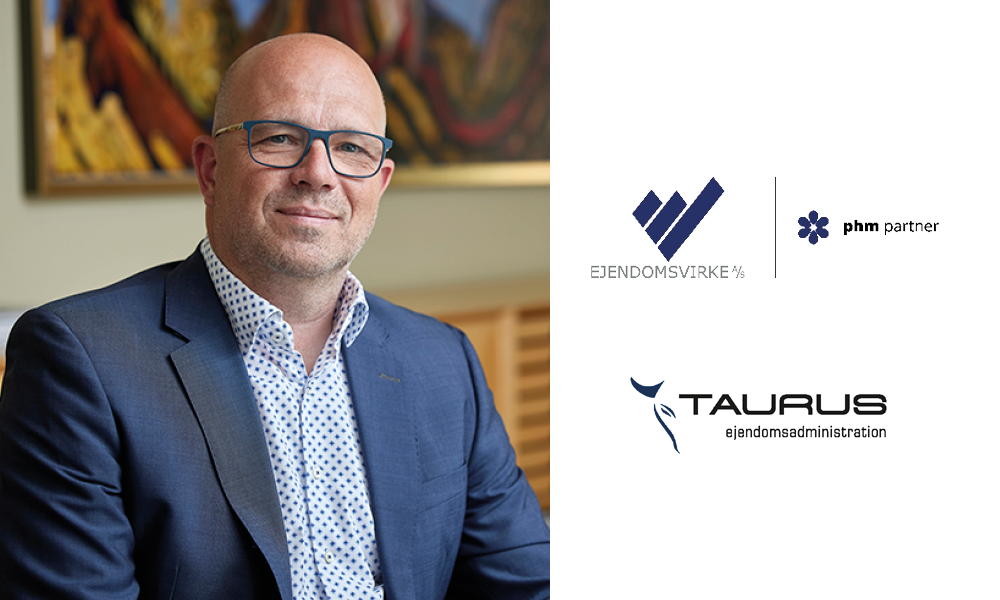 6.9.2023 | News
PHM Group strengthens significantly in Denmark as two companies join forces
Taurus Ejendomsadministration and Ejendomsvirke in Denmark will join forces following an acquisition carried out in September.
PHM Danmark ApS has acquired Taurus Ejendomsadministration. As a result of the acquisition, Taurus will join forces with Ejendomsvirke, which has already previously been part of PHM Group.
Over the past almost 10 years, Taurus has established itself as a significant player in property management, focusing mainly on large professional investors. For its part, Ejendomsvirke has been a significant service provider in the field of property use and maintenance for over 20 years.
Thomas Windtberg (in the picture above), the new CEO of Ejendomsvirke, is looking forward to the cooperation between the two companies. "We will be able to join forces between two strong companies to provide even better services in the area of comprehensive property management and service production. This will also provide us with more opportunities to develop our operations from the perspectives of digitalisation and smart solutions, for example."
In connection with the transaction, Bent Amsinck will leave the post of CEO at Ejendomsvirke and begin employment with PHM Denmark, helping ensure the continuity and continuous development of PHM Denmark and PHM's units.
Kasper Bygholm, who took up the post of CEO of PHM Denmark in June 2023, is in charge of building the PHM organisation in Denmark: "I'm pleased with this acquisition that will allow Taurus and Ejendomsvirke to join forces. This strategic move creates strong synergies driven by the strategic visions of the two companies and their complementary strengths. This partnership will make us an even stronger player in the market, allowing us to take full advantage of the natural potential of both companies."
The companies have offices in Århus and the Copenhagen metropolitan area. Following the acquisition, they will have over 200 employees in Denmark. Efforts will be made in the coming months to ensure that the best practices, structures and processes of both companies will support the continued development of the customer and employee experience.
Further information:
Thomas Windtberg, CEO, Ejendomsvirke, tel. + 45 24 23 84 23

Kasper Bygholm, Country Director, Denmark, PHM Group, tel. +45 27 87 00 99