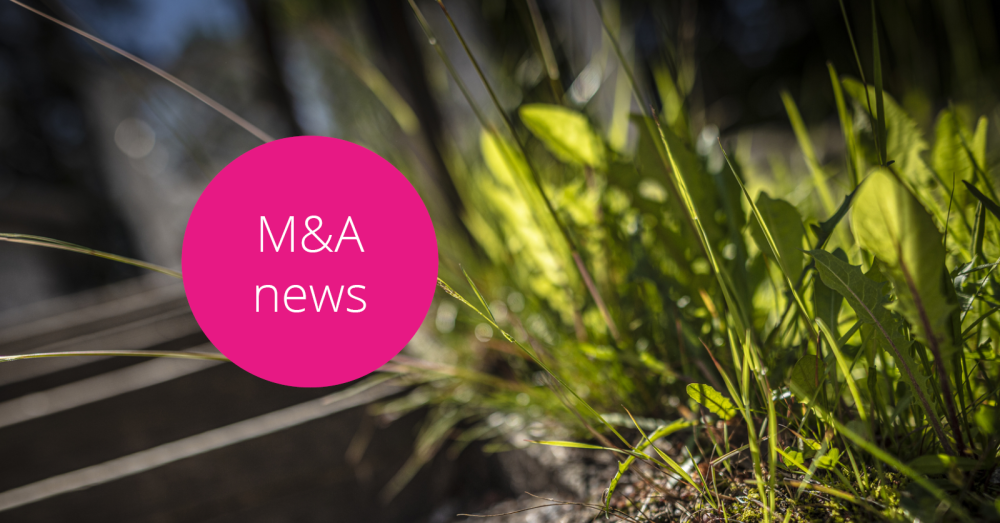 PHM Group strengthens its position through two new acquisitions in Sweden
30.8.2023 klo 13:01
|
News
Two acquisitions in Sweden strengthens PHM Group's position in Skåne and Mälardalen.
PHM Sweden AB has acquired Skåne-based Lilla Kloster, consisting of Lilla Kloster Service AB, Lilla Kloster Rena Rum AB, and Lilla Kloster VVS AB. The acquisition strengthens PHM's position in Skåne, together with Bredablick and Gröna Gården.
Lilla Kloster offers a wide range of services in property management, gardening, landscaping and carpentry, service and maintenance, and snow and ice control.
"I liked their philosophy, 'Big or local? Why not both?', with the advantages of being part of a larger group, like administrative and IT support, and the possibility to go for larger contracts, while preserving Lilla Kloster's brand, culture, and independence. It will make my daily work both smoother and more fun", says Magnus Ågren, CEO of Lilla Kloster.
PHM Sweden AB has acquired the Västerås-based full-service real estate provider MARK Fastighet and its three subsidiaries, strengthening PHM's leading position in Mälardalen.
"MARK Fastighet and PHM share the same view on how to do business, that it is a local business where focusing on the local customer relations and employees is the key to success. The combination of MARK Fastighet's strong reputation and presence makes us very excited to have them on board", says Andreas Westin, Country Director, PHM Group.
MARK Fastighet provides a wide range of real estate services such as financial management, maintenance planning, interior maintenance, landscaping, snow removal and groundwork.
"Sharing the same values combined with their extensive industry experience and capacity, PHM was just the right partner for us. With their support, we will be able to move faster and smoother into a more digital environment, which both our customers and employees are increasingly asking for, while maintaining the unique MARK culture and feeling", says Dennis Pernell, CEO, MARK Fastighet.