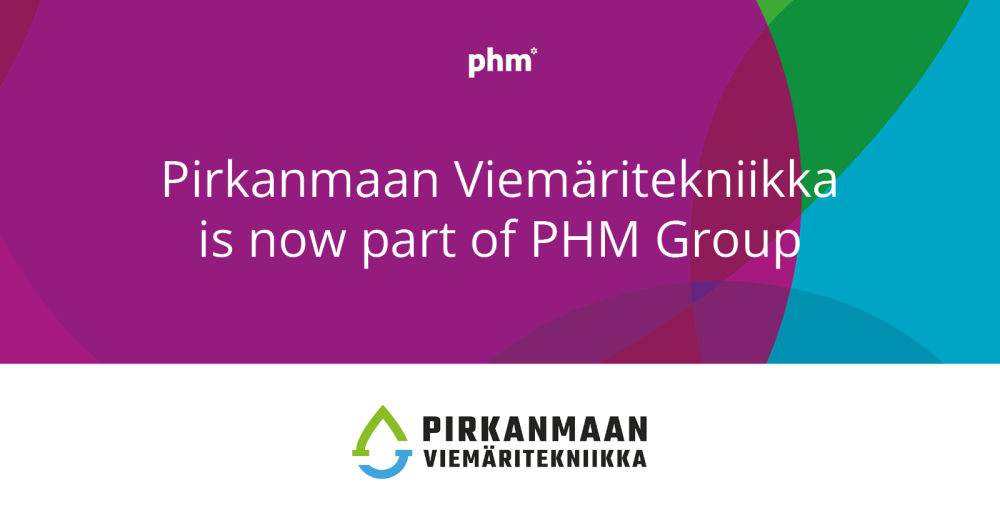 PHM Group expands its operations in the Pirkanmaa region
12.1.2023 klo 13:51
|
News
PHM Finland Oy has acquired Pirkanmaan Viemäritekniikka Oy, strengthening PHM's presence in the Pirkanmaa region in Finland. Pirkanmaan Viemäritekniikka will continue operating as part of PHM Group with its own name and corporate identity.
"The reform will enable us to develop our operations in a completely new way. Becoming part of a larger entity will provide the backbone for day-to-day operations and make life easier for the entrepreneur. By working together, we can invest much more easily in sustainable equipment and tools, for example," says Topi Aaltonen, Chairman of the Board at Pirkanmaan Viemäritekniikka.
The acquisition will have no impact on existing contracts or customer relationships, which will continue under the same conditions.
"PHM Group has a good pool of property service professionals in Pirkanmaa, and Pirkanmaan
Viemäritekniikka is an excellent addition to the Group. I believe that by joining forces
our customers will benefit: the result will be better when professionals can share their best practices and look at things in a bigger picture ", says Juho Koskimies, Chief Operating Officer at PHM Group.
For more information, please contact:
Topi Aaltonen, Pirkanmaan Viemäritekniikka, topi.aaltonen@pirkanmaanviemaritekniikka.fi,
tel. +358 40 539 8891
Juho Koskimies, Chief Operating Officer, PHM Group, juho.koskimies@phmgroup.com,
tel. +358 44 043 5334