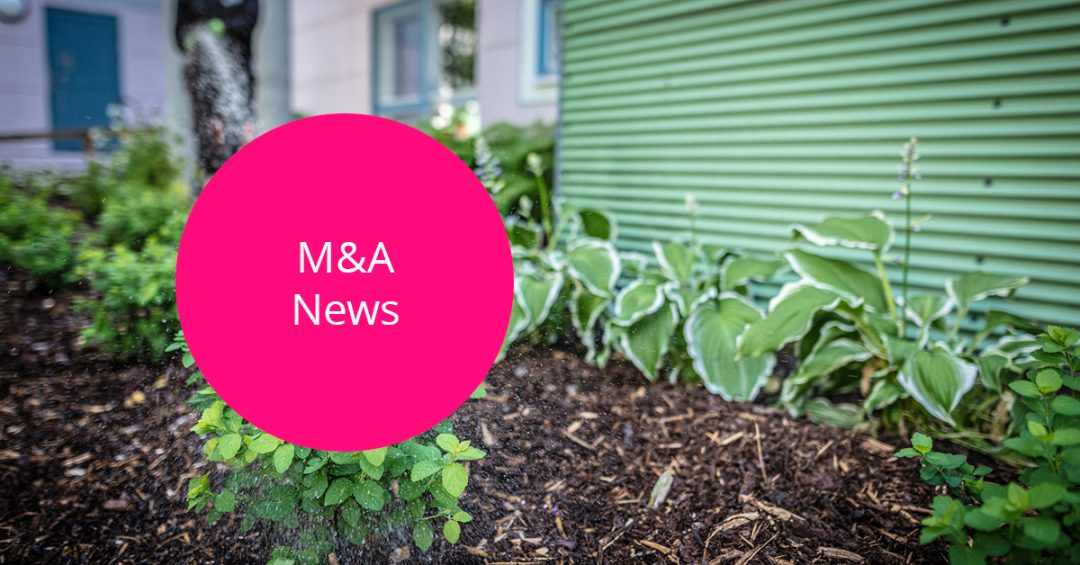 5.10.2023 | News
Landscaping services strengthening in Denmark – Vækst & Miljø joins PHM Group
PHM Group is strengthening its service offering in Denmark by acquiring Vækst & Miljø. The acquisition is in line with PHM Group's strategy and complements service offering and expertise especially in the lanscaping and maintenance sectors.
Vækst & Miljø, founded in 1986 by Ulrik Dahl, offers a a wide range of services in landscaping, gardening, property maintenance, asphalting and snow clearance. The company has its stronghold in the western parts of Zealand and Fyn, but has customers across all of Zealand and Jutland. The company has around 112 mDKK in yearly turnover and approximately 100 employees.
"This acquisition marks a significant milestone for PHM Denmark as it not only expands our service offerings but also integrates Vækst & Miljø into the PHM family. This integration allows us to bind their knowledge and expertise while providing them with the benefits of being part of a larger group, creating a mutually beneficial synergy for our collective success", says Kasper Bygholm, Country Director of PHM Group in Denmark.
"Vækst & Miljø is a company who has its strength working with different kind of assignments. We are looking forward to strengthening Vækst & Miljø by being part of PHM Group. We can certainly use each other's experiences and knowledge", says Snorre Buur, CEO of Vækst & Miljø.
Further information:
Kasper Bygholm, Country Director Denmark, PHM Group, +45 27870 099, kasper.bygholm@phmgroup.dk
Snorre Buur, CEO, Vækst & Miljø, tel. +45 54 33 90 80, snorre@v-m.dk