The best jobs,

wherever you are.
We take care of our employees. It is important to us that everyone has a good framework for working and the opportunity to develop in their work.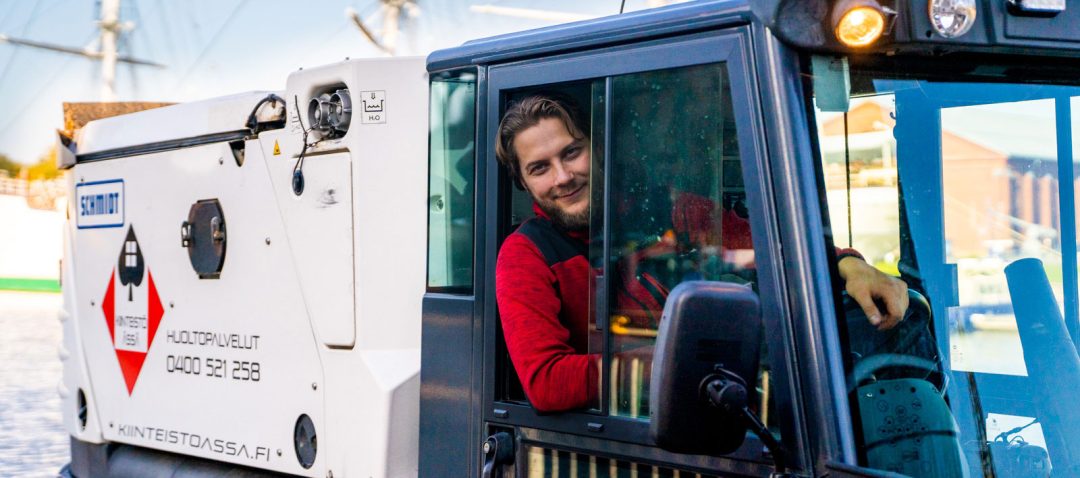 Are you interested in the property service business? Do you enjoy customer service, working outdoors, or creating a comfortable living environment? We have jobs for property managers, cleaners, fitters, renovators, machine drivers and specialists in various support functions. Come work for us!
We are a Nordic property services group consisting of the best local companies. We are a club of local stars. Not a corporation. With us, you do not have to choose between a large group or a familiar local employer. With us, you'll get the best of both. You'll be part of a local team, with big muscles in the background if needed.
As our roots are in entrepreneurship, we value initiative, fairness and responsibility.
We offer versatile work with varying working hours. We have permanent and full-time work or part-time work, whatever suits your life situation. Our flexible work opportunities enable a functional daily life and work-life balance. You may not need previous experience in property services, we will provide you with comprehensive induction and a supervisor to support you.
Open vacancies