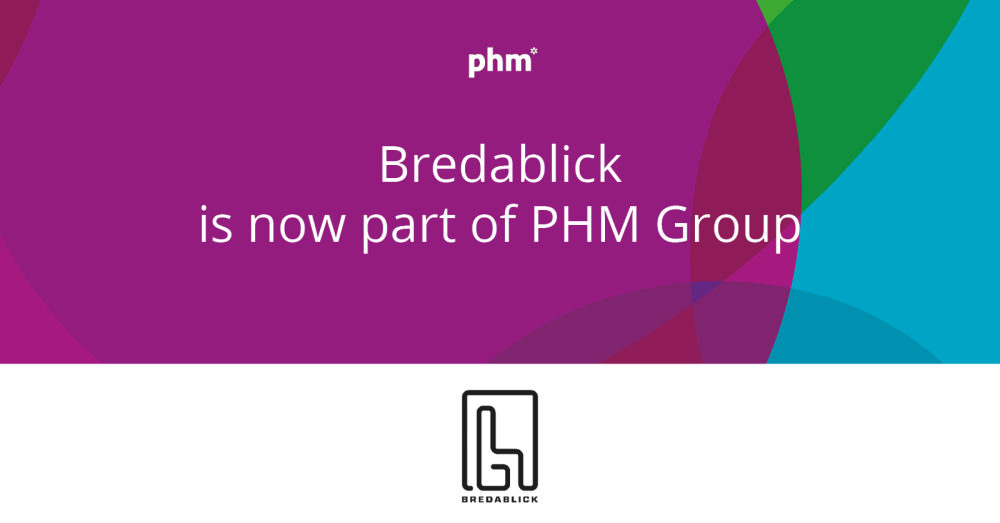 Bredablick to become part of PHM Group – acquisition strengthens PHM's operations in Sweden
3.7.2023 klo 11:15
|
News
PHM is expanding its operations in Sweden by acquiring Bredablick, which provides technical and financial management to residential properties, and facility services. The acquisition strengthens PHM's position in Sweden as a national operator with extensive expertise and experience in the financial management, maintenance and technical management of residential properties.
Bredablick was founded in 2009 and has grown into one of the market leaders in Sweden. Bredablick's services include various services related to property management and maintenance as well as facility services. Bredablick operates across Sweden and has about 500 full-time employees.

"We're delighted to have Bredablick become part of PHM Group. We share the same values and a common vision for business development. This acquisition complements PHM's range of services and geographical presence in Sweden, in particular the southern and western regions. Together we will continue to develop our business locally and will be able to offer a comprehensive range of high-quality services to our customers", says Andreas Westin, Country Director, Sweden, PHM Group.

Bredablick will continue to operate under its own name and corporate identity. Joining PHM Group provides Bredablick with new opportunities to develop and expand its operations and to strengthen the customer experience by, for example, investing in digital solutions.

"We're looking forward to Bredablick's exciting future in PHM Group and the opportunity to further hone our offering to the market", says Fredrik Beckman, Chair of the Board of Directors of Bredablick.

The acquisition is expected to close during the third quarter of this year, and it requires the approval of the Swedish Competition Authority. PHM operates in about 70 locations in Sweden from north to south, via its 26 local and independent subsidiaries and circa 1,300 employees. With the acquisition of Bredablick, the number of PHM employees in Sweden will be close to two thousand.
Bredablick
Modern and efficient property management for housing companies and commercial property owners. Whether you need help with property management, continuous accounting or legal advice, Bredablick has specialised expertise in every area.